Remodeling Contractor & Painters in Newburgh, NY
Day One Custom Painting & Renovations provides a full range of interior and exterior improvement services for residential and commercial clients throughout Newburgh, Poughkeepsie, Chester, Middletown, and Orange County, NY. Contact us for a free consultation regarding painting, remodeling, plumbing, electrical, power washing, flooring and much more. We are fully licensed and guarantee our services!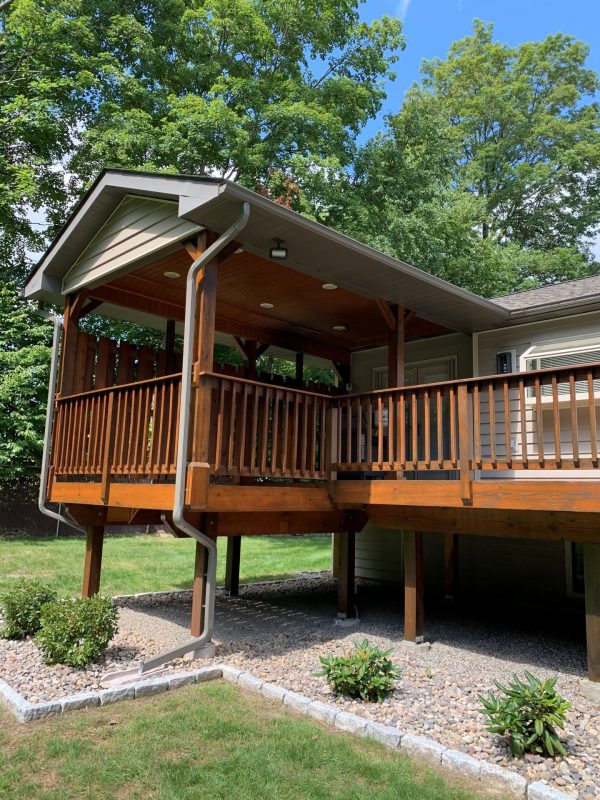 Improve the Look, Feel and Appeal of Your Home
Over time, paint fades, décor styles change and things fall apart—it's just part of what comes with being a homeowner. To keep your home looking great and feeling comfortable, you'll need to stay up to date with minor repairs and modern renovations. Day One Custom Painting & Renovations is ready to help. As your local remodeling contractors and team of painters for Newburgh, NY, our crew of skilled experts is ready to give your home—or business—all of the due attention it deserves to look great again. From aesthetic improvements like handyman services and painting, to full remodels and flooring, to plumbing and electrical improvements, we're dedicated to delivering quality workmanship.
Whatever projects you've been putting off, look to us to tackle them! We're happy to take on the "honey-do" projects that have been piling up, as well as some of those bigger jobs you're feeling ambitious about. Whether you need someone to take a look at your plumbing or want to work with a remodeling contractor in Newburgh, NY who guarantees amazing results, we're just a phone call away. Plus, our abilities as painters extend to both the inside and outside of your home, from your basement to your deck and more. Let us help you transform your home into the best version of itself or improve the appeal of your workplace with a little high-quality handiwork.
Trust Us With Your Home
We've been in business since 1974, delivering top-quality workmanship to all our clients. Whether it's painting, remodeling or handyman service, count on us for a job well done!
Our services are available to both residential and commercial clients. We welcome projects of all sizes, promising quality results each and every time.
We stand behind our quality workmanship and are fully licensed, guaranteeing our services.
With free, upfront consultations, we make sure you always know the scope of work and the cost of the job upfront.
We're a locally-owned and -operated company, serving friends and neighbors throughout Newburgh, NY and the surrounding local area.
Beautify Your Home
Whether your home needs a fresh coat of paint or some renovation work and handyman repairs, count on Day One Custom Painting & Renovations for a job well done. We guarantee our work!
Your painters and remodeling contractors in Newburgh, NY and the surrounding areas:
Orange County, NY
Dutchess County, NY
Marlboro, NY
Ulster County, NY
Plattekill, NY
Beacon, NY
Vails Gate, NY
New Windsor, NY
Fishkill, NY
Walden, NY
Poughkeepsie, NY
Chester, NY
Goshen, NY
Monroe, NY
Middletown. NY
Warwick, NY